Game Day Booklets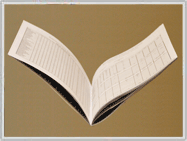 What is the difference between a Cirus Media game day booklet and any other? Ours is designed to make you money.
Yes, you read that right, and that includes everything from layout, to coordination, to printing. We'll handle your entire game day book for you, and it will actually make your club money.
How is this possible?
It's easy. With our experience and equipment, we'll coordinate with you to support your booklet through advertising and sales. In fact, you don't need to do anything you don't already do for your booklet. Don't have a booklet yet? No problem. We have over 100 years of combined experience with local school districts and can get your club on track.
Interested in learning more? Give us a call at 248.360.7700.